Logan Murray and the Spoon Lickers
Featuring Pat Temple on bass, The Handsome Liar (Wayne O'Connor) on guitar and Bryan Landry on Drums.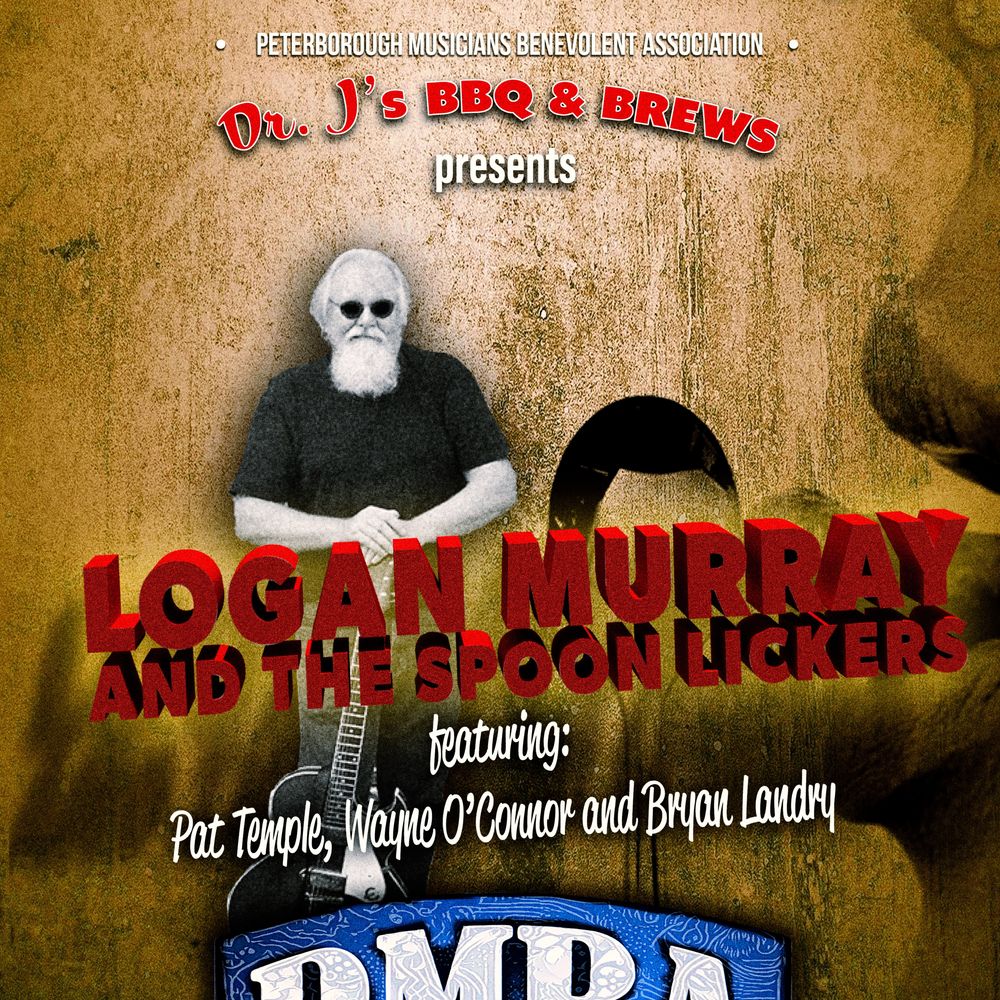 The PMBA
So Proud to have hosted this wonderful afternoon in Peterbourgh for this fantastic initiative
The PMBA Jam happens every third Saturday of the month in Peterborough at Dr. J's BBQ and Brews. The organization is run by musicians for musicians and lends a helping hand to musicians who are experiencing tough times. No cover and money is raised by raffle tickets and a tip jar.The cream of the crop of Peterborough players show up to play and the talent level is stellar. There's some freakin' heavy cream in that town. Be sure to check a jam out, worth a drive, you won't be disappointed.
We'll be hosting again next May 18th 2019 and we're lookin' forward to it.